Enjoy any one of these Chef's Specials at Wang Thai Somerset West
Sweet and Sour with Mango Sauce
Wok-fried onions, peppers, tomato with pineapple and a main ingredient
of your choice infused with sweet and sour mango sauce.
Chicken R 105 / Beef R 110 / Prawn R 135
Fish R 130 / Tofu R 95
Tom Yum – Wok Thai Spice
Spicy Thai Tom Yum paste wok-fried mushroom, red onion, cocktail tomato and a main ingredient with your choice
Chicken R 105 / Beef R 110 / Lamb R 140 / Duck R 150
Prawn R 135 / Seafood R 135 / Tofu R 95
Crispy Roasted Duck on Red Curry
Roasted duck coated in a tempura batter, deep-fried topped with a red curry
sauce paired with bamboo shoots, butternut and basil.
R165
Salmon Fillet with Basil Sauce
Salmon fillet flash-fried to perfection with basil sauce, consisting of
tomato cherry, peppers, onions red, mushroom and basil
R180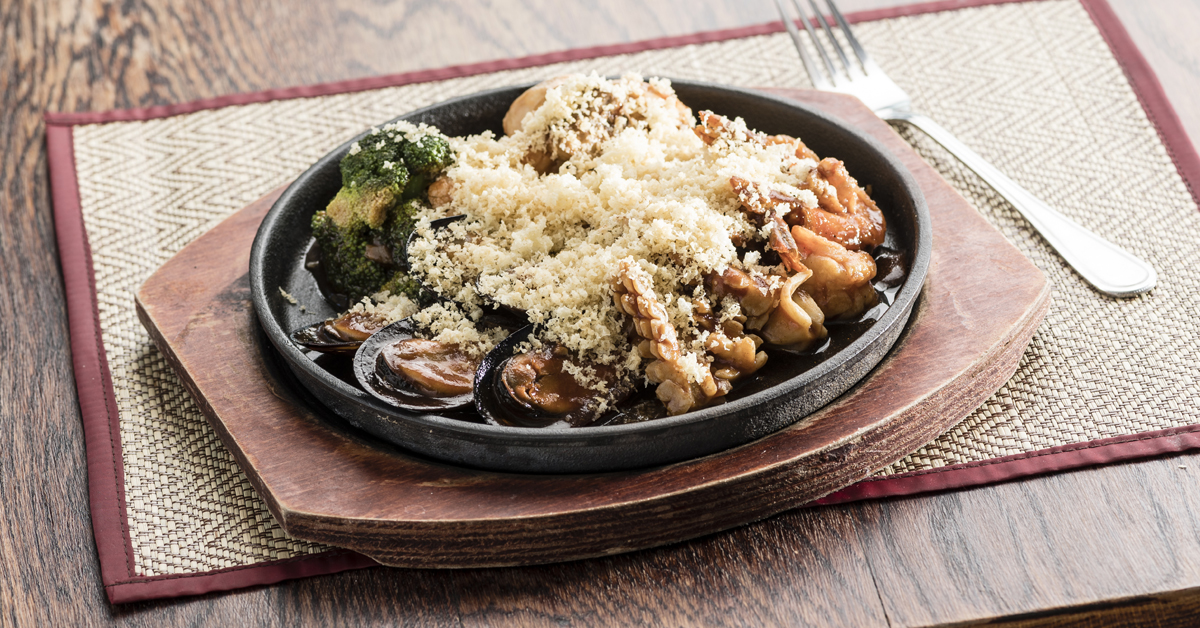 Crunchy Seafood Hot Plate
Seafoods, wok-fried with mixed vegetables and a special red wine sauce,
served on a sizzling hot plate and top with crunchy flake.
R145
Crunchy Roll
Tempura prawn inside, topped with salmon, avo, mayo, caviar
served with crunchy flake and teriyaki sauce
R82

Chicken Tonkatsu
A portion of sushi rice topped with onion, eff (fried) and chicken tonkatsu
served by Teriyaki sauce and spiced
R95

Fried Fish with Salt and Pepper
Fish of the day flash-fired to perfection with pepper and salt sauce.
Serving with vegetables
R130